Biography
Raised in Deephaven, Minnesota, Lenny graduated from the Blake School in 1977 and University of Oregon with a Bachelor of Arts degree in Finance in 1982. He became fluent in Spanish, living in and studying the language in Cuernavaca, Mexico in the summer of 1981.
In 1986, Len joined Connecticut Mutual as a life insurance agent, moved to New England Financial in 1990, established Dayton Financial in 2003, and now practices as an Investment Advisor Representative with Cetera Advisor Networks LLC out of the 701 Building offices connected with AdvisorNet Financial.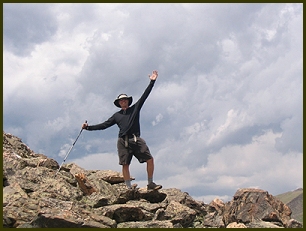 His community involvement includes memberships in Wayzata Community Church, Trout Unlimited, and Ducks Unlimited. He is a board member of The Wildlife Rehabilitation Center of Minnesota, America's foremost wild animal hospital located in Roseville, Minnesota. Len also served on the board of the Kinnickinnic River Land Trust, dedicated to protecting and conserving the watershed of this western Wisconsin river.
Lenny is passionate about his pursuit of outdoor activities, including golf, bird hunting, flyfishing, hiking and snow shoeing. He has three adult sons, Ben, Will and Sam and resides in Minnetonka, Minnesota, with his wife Beth.